Good afternoon y'all! My co-hostess Randee at Randee's Organized Chaos has been so kind to take care of the features for this week's Sassy BUT Sleepy Blog Hop AND a great giveaway this week too, so read on to learn all about and get yourself ready for summer with an adorable new pair of flip flops - at least my shoe size didn't change over the holidays - ha!
We had a lot of newcomers last week and I am so excited that you stopped by to link up!!! We are always happy to see newcomers!!!
Here are a few of MY favorites this week!
Is this not the CUTEST planter you have ever seen?? Sandie over at
Steadman's Corner
has the sweetest little house with a TON of cute planter ideas!!
And OMG....Vanessa made her own washi tape!!!!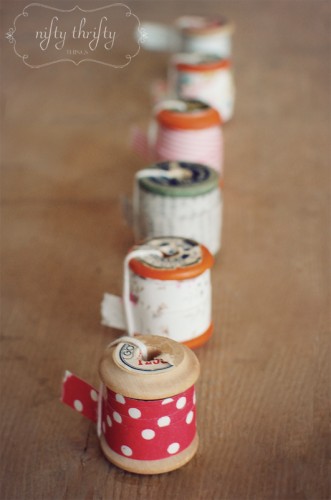 And we would NOT be complete without a DELICIOUS new recipe for this week!! Danielle at
made my favorite thing EVAH....
Nutella and Strawberry Panini's!
There were SOOOOOO many awesome link ups this week!!! I want to make all of them and I will be doing a LOT of pinning on Pinterest this week!! ;)
Now this week is a GIVEAWAY week and I am SUPER DUPER SUPER excited about this giveaway!!! I have a pair and Mary-Catherine has a pair!! We both a CUUUUUTE stylin in our flip flops!! The winner this week with the MOST VIEWS will win a free pair of these AWESOME flip flops from Susan!!
Here is a little bit about Susan...
My name is Susan and I'm a mom with a full plate but seem to be adding something else to what I'm already juggling with three hands!!! My love of all things blingy, baseball, flip flops and the inability to sit still turned into a revamped pair of shoes and new bracelet. Thanks to the wonderful world of Facebook, I now have a business!!! And They Call ME Bosse? has turned into a new creative outlet for me and a fun thing for my friends! I have expanded from just baseball flip flops to cheer teams, sports teams, or just something cute to go with that new outfit for you or your girls! I look forward to sharing my creations with all of you! I custom create each pair of flip flops when you order so you can specify the colors or embellishments that you want! You can find me at
www.andthecallmebosse.com
or here
https://www.facebook.com/pages/And-They-Call-ME-Bosse/376812642329088
.
Now onto the PAAARRRRRTAY!!!
Here are a FEW rules....You MUST like
It would be awesome if you would follow Sassy Pants Studio too!
If you are new to our little linky party, please be sure to follow your hostesses in some form!!